Sunken Ships Salvagek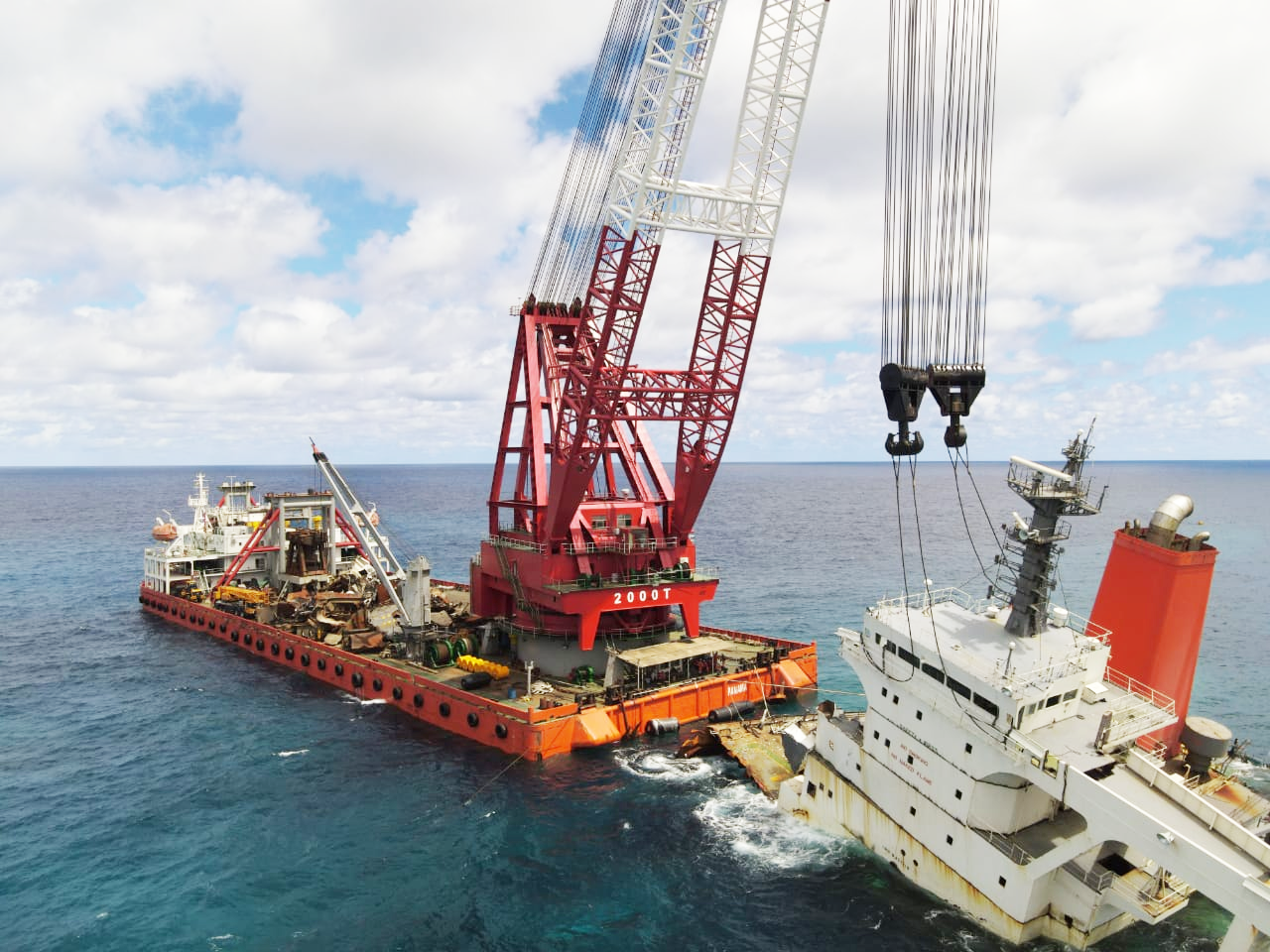 Clearance and salvage of stern end of Mauritius wakashio ship
On july25,2020, the bulk carrier "NAKASHIO" ran aground and fractured along the southeast coast of Mauritius. After the bow section was removed, the "Hongbang 6" ship cleared and salvaged the stern section. On January 16, 2022, all fishing operations were successfully completed.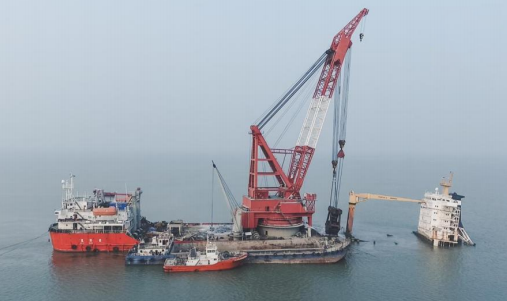 Sunken cargo of Indian SSL Kolkata container ship and sunken ship disassembly and salvage
On june14,2018, the "SSL Kolkata" container ship went from the south port of krishnapat, India, to the port of Kolkata along the route. An explosion occurred on the way and the ship caught fire. After the crew abandoned the ship, the ship ran aground in sandheads, Kolkata. The "Hongbang 6" ship actually took 35 days to successfully complete the project.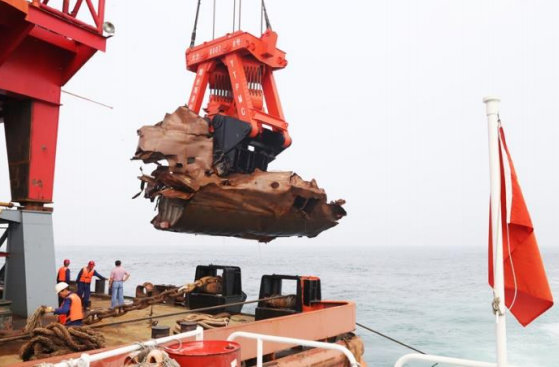 Sunken cargo and wreck removal and salvage of Light of the century
On may2,2010, the "light of the century", carrying 170000 tons of mineral sand, collided in the fog about 50km east of Chengshantou, Weihai, Shandong, and finally sank. The sunken ship is the largest tonnage sunken ship in China since the founding of the people's Republic of China. The actual water depth at the shipwreck site is 65m, the seabed mud is sandy hard clay, and the sunken ship sinks about 4m; The current velocity is up to 3 knots. On june25,2011, our company started the construction of "Century Light" sunken cargo and sunken ship salvage, and invested 16 ships to participate in the construction, with a total of 183 voyages and nearly 200 construction personnel. Our company successfully completed the "Century Light" sunken cargo and sunken ship salvage operations, with a total of about 120000 tons of iron ore and more than 20000 tons of hull debris.
Last:Nothing;
Next:Nothing;
What is channel dredging?

[2022-05-16]

Dredging is an underwater earthwork excavation project that uses manpower or machinery to dredge, expand or excavate deep rivers, lakes and other waters. For a long time, channel dredging has been an

Basic principle of sunken ship s

[2022-05-16]

What is the treatment principle of sunken ship salvage underwater engineering? The basic principle of underwater engineering is chemical grouting. Chemical grouting is to inject the pressure polymer m

Preparation before underwater fi

[2022-05-16]

Underwater fishing is dangerous, so it is very necessary to make preparations in advance. Before underwater fishing, please use lifting tools to prepare in advance. Next, follow Xiaobian to understand